An android application to query Israeli transportation information
This is a handy little app for querying Egged's site, as well as the new Ministry of Transportation site, on transportation information. This is pretty beta, but seems to work well enough. Android 1.5 (cupcake) or up, requires proper Hebrew support (including BiDi) on your device.
Dependencies
Just Android.
Install
The application is available on the Android Market:
Transport Droid IL. See the
README
for more information about this.
Screenshots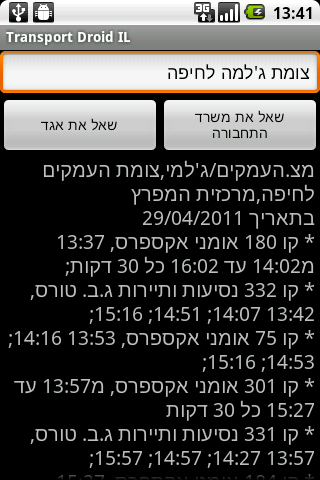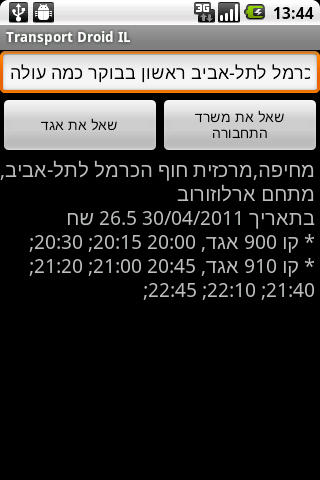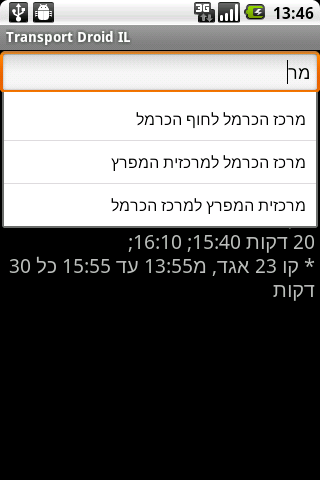 Author
Ohad Lutzky (ohad@lutzky.net)
Source code
You can download this project in either zip or tar formats.
You can also clone the project with Git by running:
$ git clone git://github.com/lutzky/TransportDroidIL